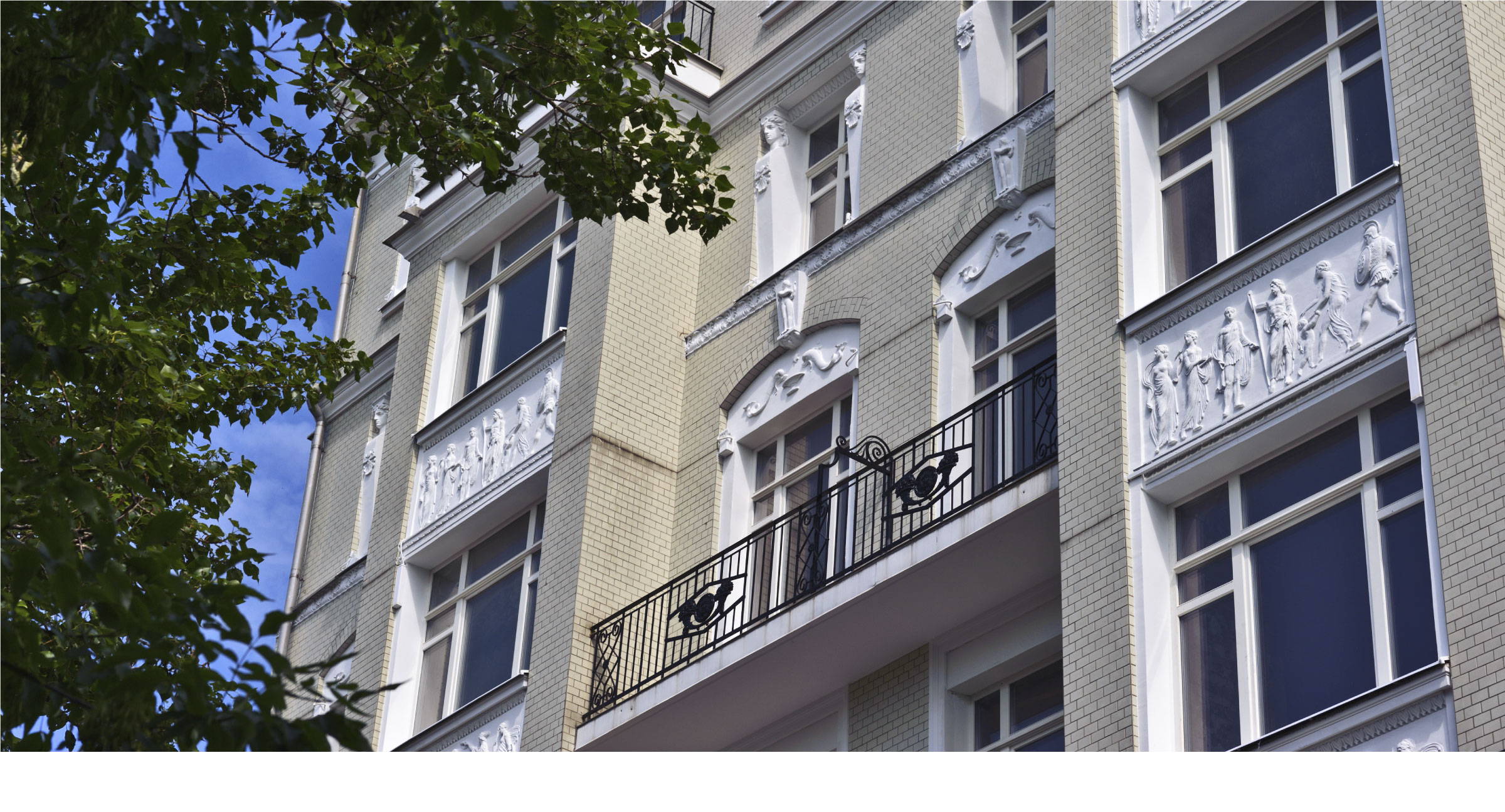 Gulrich House is an exquisite renovation project of a former commercial apartment building constructed in 1912 by the architect Gustav Gulrich.  
Gulrich House is located in Prechistenskiy Pereulok at the intersection of Ostozhenka and Arbat.
The bay windows and others of different shapes and sizes, the decorative coating of the facades and the variety of embossed decor all add individuality to the mansion and are reminiscent of the luxury of an old-style commercial apartment building.
Tsimailo Lyashenko
& Partners
The Tsimailo Lyashenko & Partners Architectural Bureau was founded in 2001 and is one of the top ten such ...
Aukett Swanke is the lead agency for the Nabokov House design project. The agency's projects are characterised ...