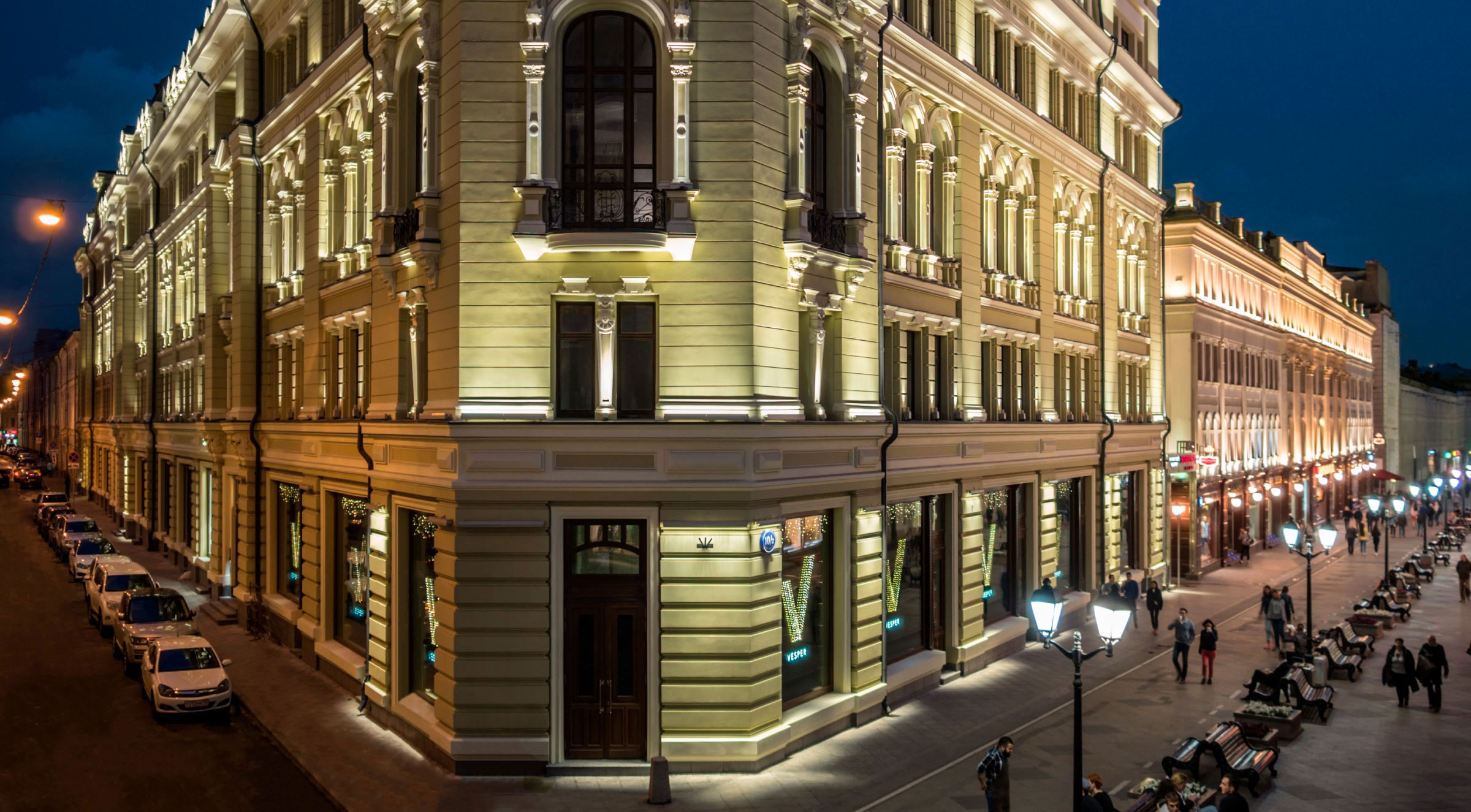 ABOUT
St. Nickolas is the landmark renovation project for a cultural heritage monument located on one of Moscow's oldest streets, within walking distance of the Moscow Kremlin. Continuing the tradition of renovating luxurious historic buildings in London, Paris and New York, St. Nickolas was the first deluxe restoration project in Moscow.
ST. NICKOLAS IS LOCATED ON NIKOLSKAYA ULITSA, JUST 400 METRES FROM THE KREMLIN. IT IS WITHIN WALKING DISTANCE OF HISTORICAL SITES, THE MOSKVA RIVER, LEGENDARY THEATRES, FAMOUS MUSEUMS, EXHIBITION GALLERIES AND THE BEST RESTAURANTS AND BOUTIQUES.
The restored 19th century house, built for Count Sheremetyev, combines the Available from of an object of cultural heritage with the style and comfort of modern life. It is the 'Best Renovation Project in Europe' according to the International Property Awards 2014–2015. It is also the winner of the FIABCI Prix d'Excellence International Competition in the category for Heritage and Restoration.
St. Nickolas has 41 fully-finished apartments, with well-equipped kitchens, bathrooms and wardrobes.
The interiors of the entrance lobbies have been created in different colours using tiles typical of 19th century.
MODERN TECHNOLOGIES AND CAREFUL RESTORATION HAVE BEEN REALISED TO PROVIDE PERFECT SPACES FOR A COMFORTABLE LIFE WITHIN THE WALLS OF AN HISTORIC BUILDING.
Tsimailo Lyashenko
& Partners
The Tsimailo Lyashenko & Partners Architectural Bureau was founded in 2001 and is one of the top ten such ...
The BDP Company is an international team of architects, engineers, designers and urbanists, creating spaces that ...