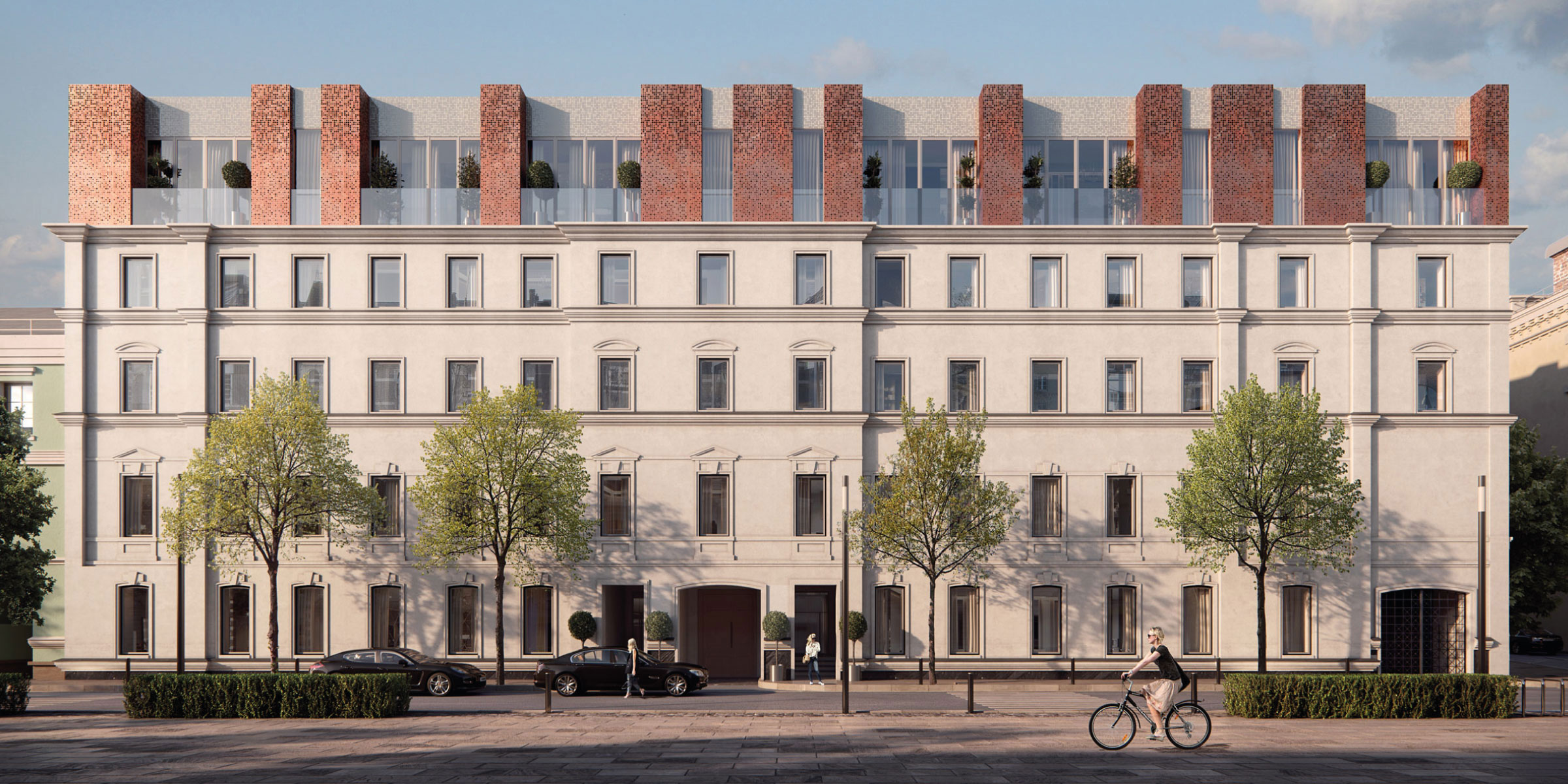 A harmonious combination of two eras is embodied in Sovremennik House on Chistye Prudy: the 19th-century commercial apartment building is complemented by modern architectural solutions and technologies, creating a space that captures the spirit of the times.
Chistoprudny Boulevard is rightfully considered one of the most elegant of the 10 Moscow boulevards. It is the place where numerous
theatres, galleries, exhibition halls and fine-dining restaurants are located.
The intonation of a cosmopolitan city, where styles and trends are organically combined, underlies the architectural concept created by the English bureau Architects of Invention, known for its innovative but functional approach to architecture as well as for natural simplicity and care for the environment.
The facade of the building retains the neoclassical style characteristic of buildings in the centre of Moscow. The centre-piece of the exterior is the fifth floor, a striking element of the facade and a symbol of the harmonious proximity of history and modern architecture.
A distinctive feature of the house is its own interior garden with a design that resembles a natural landscape. The living room windows project from the facade and form triangular bay windows with panoramic glazing overlooking this garden.
The best European practices, combining laconic forms and modern design, are embodied in the interiors of the house. All the apartments are fully finished, including well-equipped bathrooms and kitchens with built-in appliances from premium brands.
The light colours of the interiors, dominated by smooth white surfaces in combination with natural oak, are the basis for various options in the decor and the realisation of creative ideas.
A London-based architecture bureau practicing a modern approach to architecture and urbanism. Thanks to a ...