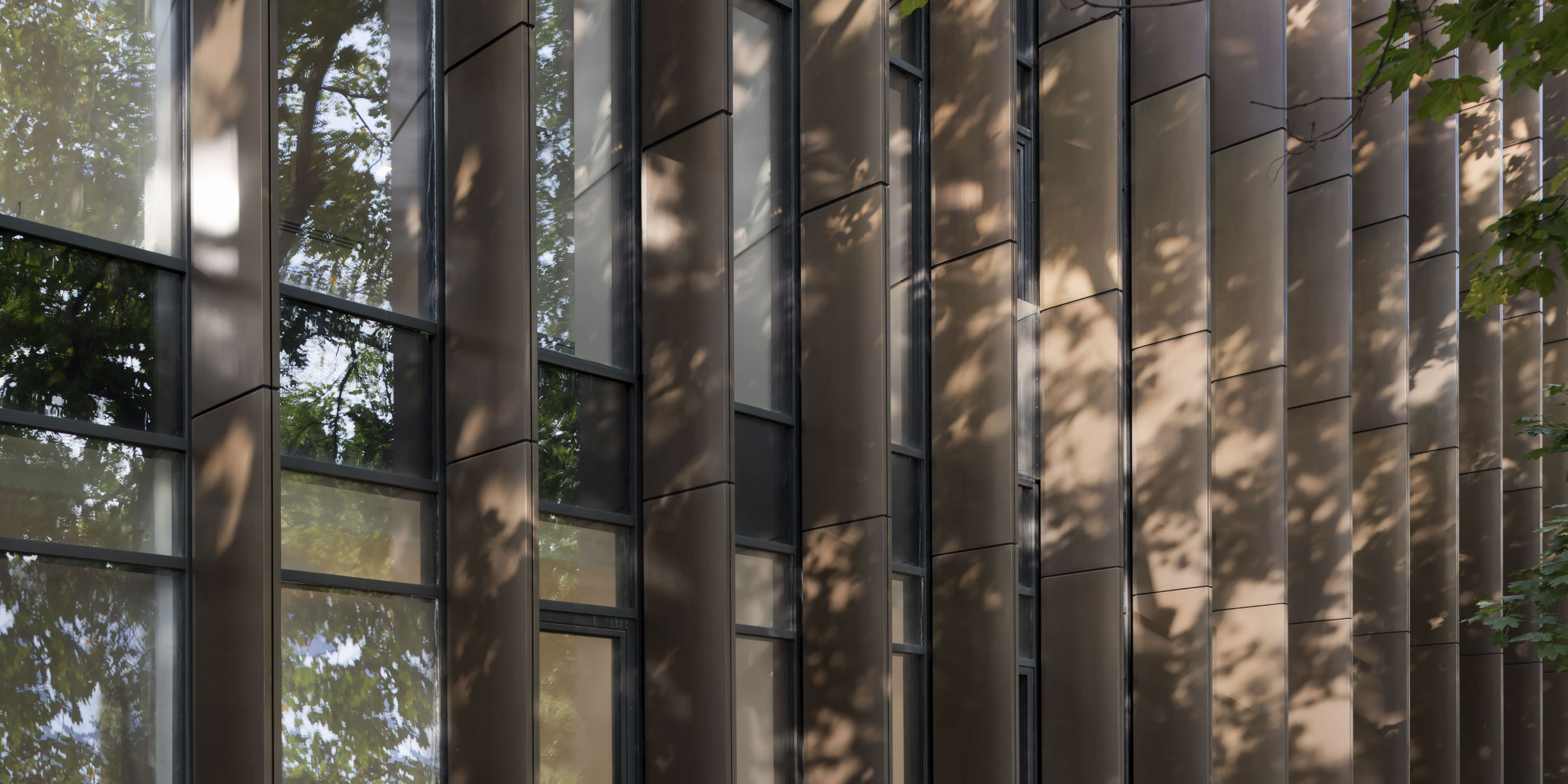 18 B Malaya Dmitrovka st.
Chekhov House is like a work of art – a third of the facade of the building is decorated with architectural bronze. The artful features – lamellas, shutters and windows – have been hand-crafted and patinated at the Secco factory in Italy, and then carefully delivered to Moscow. The Hermitage Garden sets the tone for the Chekhov project as the house doors and windows open almost straight into the park.
The house is in the very heart of the capital's cultural life, but at the same time it is magically hidden from busy city life by the garden.
Chekhov house amazes even the most sophisticated connoisseurs of art. The project fuses minimalism with careful attention to every detail, special emphasis having been placed on the selection of the materials and their textures. 
The bronze facades were chosen for a reason - the architects sought to make the house a continuation of the garden. A harmonious noble material is best suited for this, and the reflections in the smooth surface add lightness to the entire building. Chekhov House embodies all the international standards expected of deluxe real estate.
CHEKHOV HOUSE IS CHARACTERISED BY ITS AUTHENTIC INTIMACY - THE HOUSE HAS ONLY 6 APARTMENTS, CAREFULLY DECORATED WITH NOBLE NATURAL MATERIALS.
All the apartments are luxurious including fully-equipped kitchens and bathrooms. Aesthetically sophisticated interior solutions have been created using innovative technologies. The Tion system cleans the air in the house of allergens, dust and particles 350 times smaller than the diameter of a human hair.
Tsimailo Lyashenko
& Partners
The Tsimailo Lyashenko & Partners Architectural Bureau was founded in 2001 and is one of the top ten ...
Secco Sistemi
Architectural bronze manufacturer
An Italian factory that specialises in the production of bronze and alloy steel products that have been used in ...