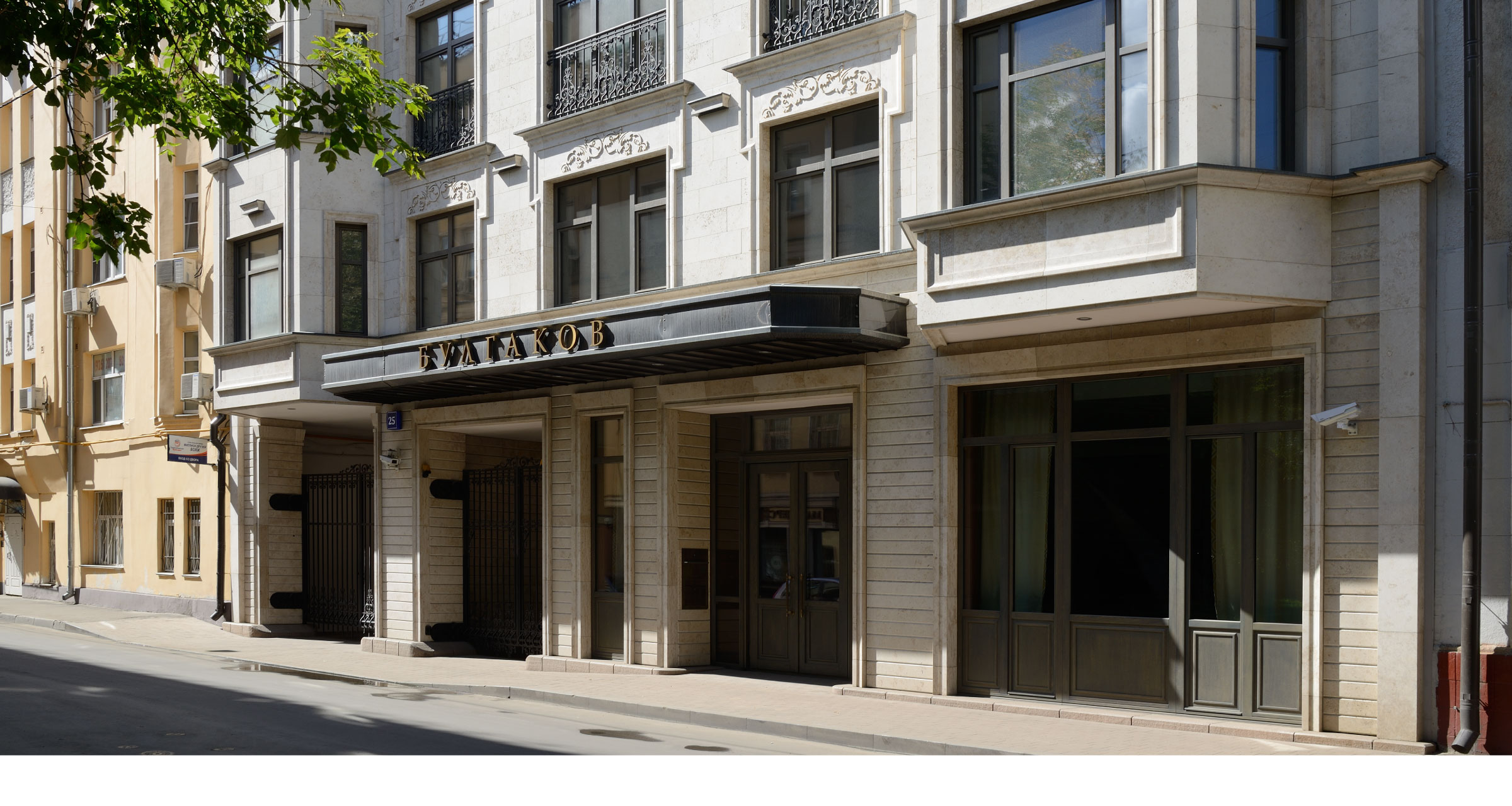 25 Bolshoi Kozikhinskiy lane
ABOUT
Bulgakov House, designed in the style of the classical Ottoman mansions in Paris, has become an integral part of the Patriarch Ponds district. Natural stone facades, Juliet balconies and bay windows complete the stylish and noble image of the house. The interior design conceptualisation was developed in association with the Aukett Swanke international architectural bureau.
The building is located in one of the most picturesque and stylish areas of the city - the Patriarch Ponds.
French furniture, antique parquetry and marble windowsills hark back to the classical Parisian interiors of the 18th and 19th centuries.
The portfolio of this architecture company features such projects as the Stolnik residential building in Maly ...
Aukett Swanke is the lead agency in the Bulgakov House design project. Their projects are characterised by ...
The company has been working in the high-quality construction market since 1997. It acts as a general contractor ...